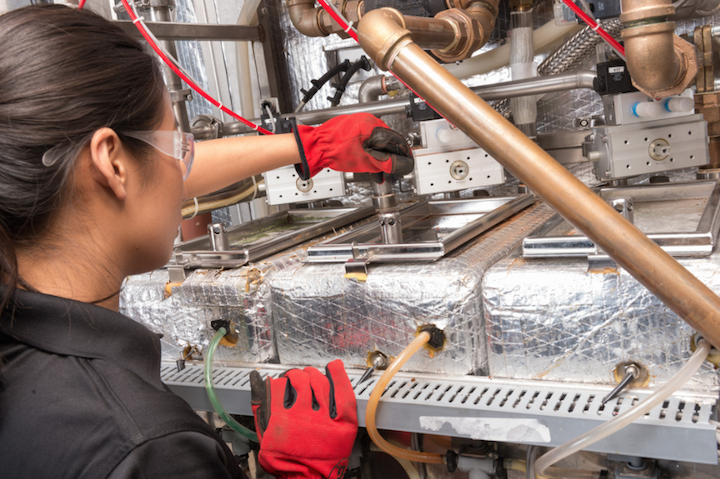 Need Help?
We'll connect you with a solution expert who can help you evaluate and select the right services.
Contact Us Today
Installation and Verification Services
When it comes to qualification and verification, what sets STERIS apart is our deep understanding of the equipment, our knowledge of operational specifications and the engineering support from our manufacturing teams.
Installation Services
Ensure a smooth and professional installation and start-up of your equipment. There are many aspects of an installation for any customer to consider. STERIS will take care of the many installation services at each stage of equipment commissioning.
Commissioning Services
STERIS develops all necessary protocol and conducts all tests required to verify that the equipment performs per the design functional specifications. Validation work is done using your specific load and application cycles.
Beginning with Documented Start Up testing and verification after installation, including site acceptance testing, STERIS performs initial calibration of critical instrumentations and verifies there are no deviations from the original factory acceptance tests.
IQ / OQ (Installation Qualification and Operational Qualification)
STERIS IQ/OQ content and format, refined during decades of work, is widely accepted by major pharmaceutical customers around the world. Our comprehensive tests verify that your equipment is installed and operating per specifications. Our step-by-step methodology rigorously goes through every function and operation, ensuring retest reliability of the process.
Cycle Development
STERIS Cycle Development Services are aimed at providing you with the most efficient and effective cycle(s) based on the criteria specifications STERIS establishes for you. In addition to developing equipment cycles, STERIS specifies the selection and use of appropriate Sterility Assurance tools (biological and chemical indicators) and Formulated Chemistries (for cleaning and sterilization).
Other Commissioning and Validation Services
Physical Equipment Installation and Deinstallation
Equipment Start-up
Site Acceptance Testing
ISO/NIST Traceable Calibration
Heat Distribution Testing (Empty and Full Chamber)
Steam Quality Testing