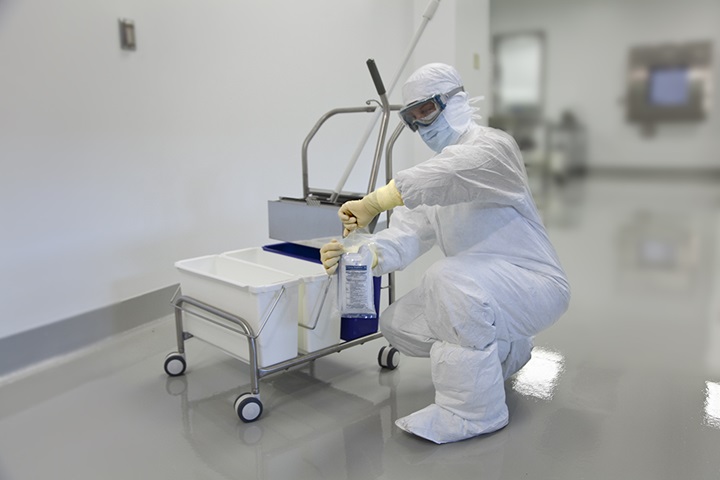 Need Help?
Connect with a solution expert who can help you further with your questions or concerns.
Contact Us Today
Environ® LpH® and Environ Vesphene® Disinfectants Availability Update
In January 2020, STERIS notified Customers that we are expecting an impact to the future availability of our Environ LpH and Environ Vesphene family of products. The European Union's Biocidal Products Committee (BPC) is expected to formally reject the use of chlorophene (ortho benzyl para-chlorophenol, or OBPCP) as an active ingredient in any private area and public health area disinfectants (Biocidal Product Type 2). Chlorophene is an active disinfectant ingredient in the Environ LpH and Environ Vesphene family of products. We anticipate these products to be available for sale for approximately another twelve months (March 2021). In addition, these products may be used for six months after the stop sale date (September 2021). This website summarizes the situation and contains information to help you plan.
Customer Announcement Attachments
Recommended Products
Our entire team is here to support your transition to a future disinfectant program. Your local Account Manager and Technical Services team will be reaching out to discuss plans to help you meet your individual needs. Due to this information, we have shifted our resources into developing reference documentation to support a smooth transition from existing formulas non-chlorophene based formulas with similar characteristics and performance. Options include:
Revalidate with STERIS quaternary ammonium disinfectants


Vesta-Syde® SQ Disinfectant is available in the same sizes
Vesta-Syde SQ Ready-To-Use Disinfectant