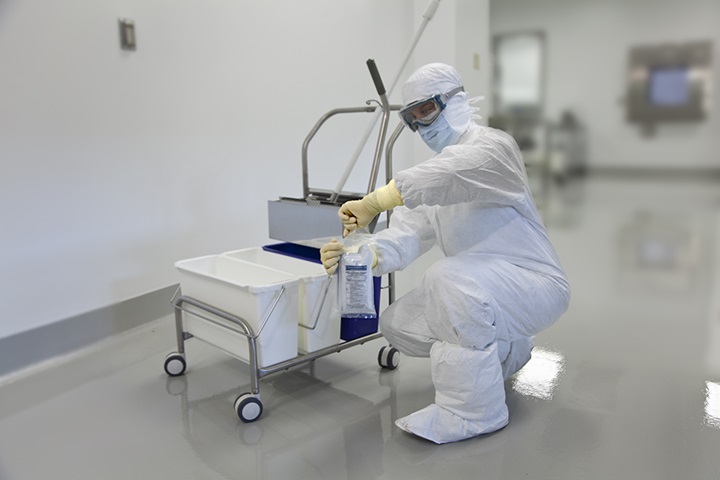 Need Help?
Connect with a solution expert who can help you further with your questions or concerns.
Contact Us Today
LpH® and Vesphene® II Disinfectants Availability Update
In March 2017, STERIS notified Customers that we are expecting an impact to the future availability of our LpH and Vesphene family of products. The U.S. Environmental Protection Agency (EPA) is expected to issue a general Data-Call-In (DCI) which requires all active disinfectant ingredient manufacturers of para-tertiary amylphenol (PTAP) to develop and provide significant new data to support its continued use. PTAP is an active disinfectant ingredient in LpH and Vesphene family of products. Despite our best efforts, no active disinfectant ingredient manufacturer has chosen to support the PTAP DCI for strategic business reasons. Therefore, we have chosen to notify our Customers in advance of the DCI to allow time to plan for this change. This website summarizes the situation and contains information to help you plan.
PTAP Customer Announcement Attachments
Recommended Products
Our entire team is here to support your transition to a future disinfectant program. Your local Account Manager and Technical Services team will be reaching out to discuss plans to help you meet your individual needs. Due to this information, we have shifted our resources into developing reference documentation to support a smooth transition from existing formulas to non-PTAP based formulas with similar characteristics and performance. Some options include:
Revalidate with new STERIS phenolic disinfectants

New STERIS phenolics – LpH® III and Vesphene® III Disinfectants

Revalidate with STERIS quaternary ammonium disinfectants

Vesta-Syde® SQ Disinfectant is available in the same sizes
Process NPD® Disinfectant is also available in the same sizes
| | Phenolic Disinfectant | Quat Disinfectant | RTU Quat Disinfecant |
| --- | --- | --- | --- |
| Sterile | | | Coming soon |
| Non-Sterile | | | Coming soon |