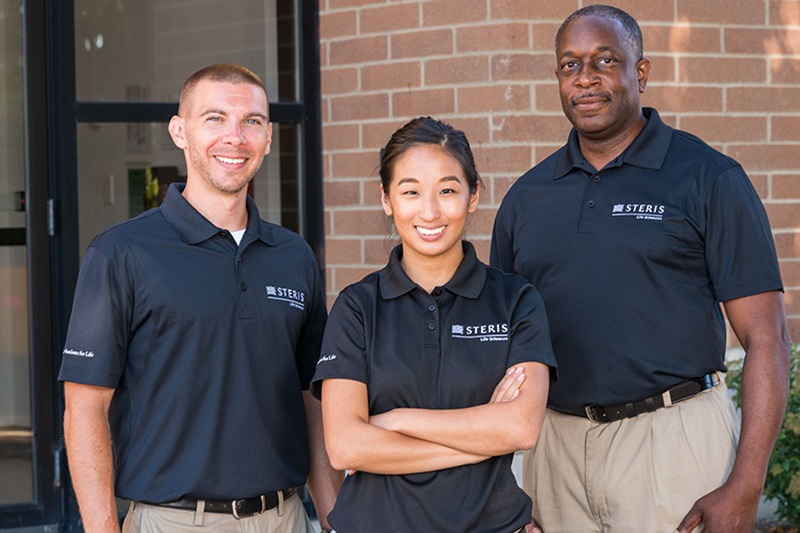 Need Help?
We'll connect you with a solution expert who can help you evaluate and select the right services.
Contact Us Today
Controlled Environment Services
STERIS provides high-quality contamination control services for cleanrooms, facilities, and equipment in the pharmaceutical, biotechnology, research, and laboratory industries.
With a goal of creating a comprehensive portfolio of certification and decontamination services across various industries, STERIS established a subsidiary, Controlled Environment Certification Services, Inc., through the following acquisitions:
B&VCertco
Agape Instruments Services, Inc.
Southeastern Certification, Inc.
Micro-Clean, Inc.
SixLog Corporation
In order to ensure optimal performance and maintain regulatory compliance, put your trust in our accomplished team.
Industry Experts
ISO 9001 certified and ISO 17025 accredited with more than 40 years of technical industry experience and consultation
Technician Team
Certified and accredited field-based experts using the latest technology and procedures
Quality Reporting
Compliant with federal and state agency industry regulations
The Controlled Environment Services portfolio includes certification for HEPA-filtered devices and cleanrooms, plus biodecontamination and environmental monitoring for your most critical applications and equipment. By partnering with an industry leading manufacturer, STERIS also provides a comprehensive portfolio of modular cleanroom enclosure systems for various applications and industries.
Your facility is unique, and we will work with you to help maximize your results and maintain compliance with industry standards. Our products and services provide contamination control for your most critical environments and can be customized to meet your specific needs.
Get the most precise and efficient products and services with the industry-leading technology, training and experience we bring to every project.
Equipment and Cleanroom Certification
Cleanroom Certification
Biological Safety Cabinet, Fume Hood and Other Equipment Certification
ASHRAE 110
Learn More
Decontamination Service Offerings
Facility and Equipment Decontamination
Routine and Emergency Remediation
Environmental Monitoring
Adhere to the most demanding industry standards by demonstrating control of your critical areas with our environmental monitoring services.
STERIS experts help create quality assurance programs and perform testing to provide results needed for cleanroom monitoring. We'll help you meet the various industry standards, including:
ISO 14644-1
USP <797>
USP <800>
FDA Guidelines
Our microbial monitoring portfolio provides the information you need about the suitability of your environment. We work with you to ensure consistent performance and quality. Our core offering includes:
Particle counts
Air sampling
Surface sampling
Gloved fingertip sampling
Media fill sampling
Compressed gas sampling
Hazardous Drug Sampling
Non-Viable and Viable Environmental Monitoring
---
To accurately assess your potential for contamination, our certified technicians obtain non-viable particle counts and viable samples of the air and surfaces in your critical areas. By utilizing our ISO 17025 accredited microbiology laboratory for testing and analysis, you will receive rapid results to ensure compliance.
USP <800> Hazardous Drug Sampling
---
Keeping patients and employees safe and protecting our environment is the focus of USP <800>. There are many opportunities for exposure and knowing where hazardous drugs (HDs) are present in your facility is the first step in ensuring safety.
Key principles in controlling the exposure to HDs are containment and dilution – both are dependent on facility design. Containment of HDs can be achieved through the use of negative pressure and proper equipment, including containment primary engineering controls (C-PECs) and containment secondary engineering controls (C-SECs), while dilution can be achieved with external ventilation and increased air changes per hour (ACPH). Proper cleaning by following the appropriate deactivation, decontamination, cleaning and disinfection steps is also critical. Because a standard for an acceptable limit does not exist for HDs today, it is important to test often and throughout the entire facility – from receiving to administration areas and everything in between.
A current list of all HDs is maintained in the NIOSH List of Antineoplastic and Other Hazardous Drugs in Healthcare Settings, 2016. STERIS's sampling services can help you identify which HDs are present in your facility and where they are located. We test a wide variety of HDs in addition to some of the most common markers, including:
5-Fluorouracil
Bortezomib
Cyclophosphamide
Docetaxel
Doxorubicin
Etoposide
Ifosfamide
Methotrexate
Drugs containing platinum
After results are received, our team of specialists will work with you to determine the safest solutions to protect against the potential harmful effects of HDs. Your personnel, patients and environments are your most critical assets – let us help you keep them safe.
Quality Assurance Programs
---
Our team supports the development and documentation of your quality assurance program for demonstrating compliance and environmental control of critical environments and equipment.
Modular Cleanroom
Partnering with an industry leading cleanroom manufacturer, we can protect your most critical areas to help keep your products and people safe. With both modular and portable cleanroom enclosures available in hardwall and softwall designs, we focus on providing effective and efficient isolation systems to meet your critical environment requirements.
Learn More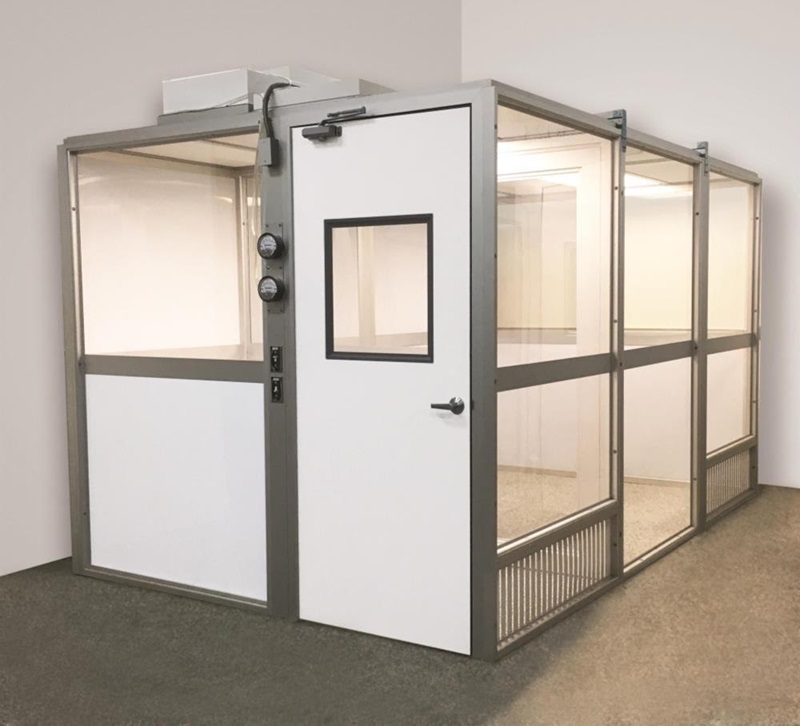 Additional Testing and Services
Validation Services
---
A safe and repeatable process is important for the quality and commercialization of your products. We work with you to understand your equipment and system processes to ensure your specific documentation requirements are met with current Good Manufacturing Practices (cGMP) and Good Engineering Practices (GEP). STERIS validation services are customized to help you comply with FDA requirements for:
Installation Qualification (IQ)
Operational Qualification (OQ)
Performance Qualification (PQ)
Calibration Services
---
Guarantee accuracy by keeping all your instruments and equipment precisely calibrated. Our in-house ISO 17025 accredited lab ensures you'll receive your certificate of calibration and quality-reviewed reports quickly. STERIS calibration services comply with ANSI Z-540 requirements, and all instrumentation used is traceable to NIST standards. Current accreditation includes temperature, humidity, particle counters, pressure gauges, aerosol photometers, and thermal anemometers.
Calibration capabilities include instruments and equipment from a wide range of manufacturers.
Compressed Air and Gas Testing
---
Testing the quality of compressed gas utility systems, such as compressed air, nitrogen, breathing air, and other gases is essential for ensuring product quality and meeting regulations. We provide compressed air line testing and compressed gas line testing and analysis per ISO 8573-1.
Non-Viable Particle Count
Viable Organism Testing
Canister Collection and Testing
Oil Testing
Dew Point/Water Testing
Repairs & HEPA Air Filter Replacement Services
---
STERIS offers a wide range of HEPA filter and containment device repair services. Regularly working with leading equipment manufacturers enables our trained technicians to perform prompt diagnostics, troubleshooting, and repair. We maintain a stock of commonly used parts to ensure availability in critical situations. We can help you keep your equipment operational with minimal disruption or downtime.
Downloadable Resources: