Need Help?
We'll connect you with a solution expert who can help you evaluate and select the right services.
Contact Us Today
Equipment Maintenance Training
Let STERIS show you how to get the most out of your equipment.
STERIS offers equipment maintenance and technical training programs to help teach proper care, usage and preventive maintenance of a variety of STERIS products. Individual classes can be customized to meet your needs and are offered on-site at your facility or online. The goal of our technical training program is simple: to help you protect your investment and maximize the uptime of your equipment.
Custom On-Site Maintenance Training Classes
Customized on-site training classes are delivered at your site using your autoclaves, washers, low temperature sterilization equipment and water purification equipment. These classes are customized to your specific STERIS equipment, ensuring all of your specific questions and needs are answered during your training. Topics covered are:
Safety, Operation and Troubleshooting
Component locations and functions
Descriptions and explanations of preventive maintenance requirements
Preventive maintenance requirements
Learn More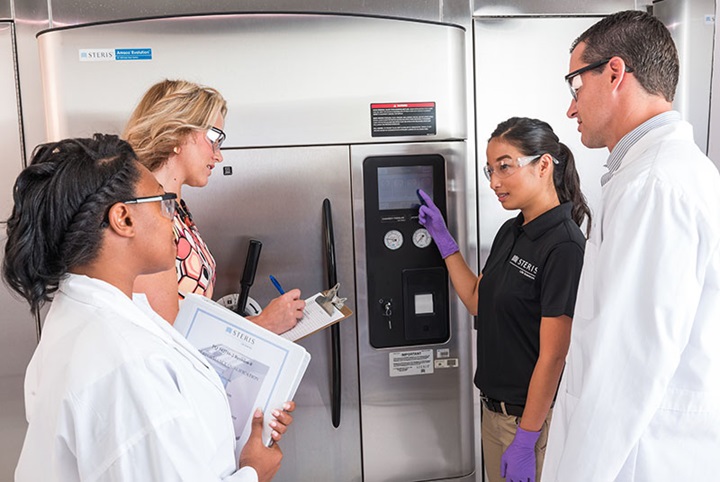 First-Time Operator Training
Our onsite first-time operator training program is designed for new employees to learn how to properly use and operate your existing equipment. Led by an experienced STERIS Field Service Technician, this training will cover topics from your equipment operator manual and is offered on the majority of all STERIS product lines. Each piece of equipment requires separate operator training guidelines as these training programs are customized specifically for your needs.
Topics covered are:
Safety
Equipment component
General Operation
Test Cycles
Alarm Identification
Online Maintenance Training Classes
Online technical training courses combine unparalleled flexibility and the advantage of being able to review classes repeatedly to further enhance student learning.
Our online equipment maintenance and operation training courses allow your staff to become better acquainted with your STERIS equipment without ever needing to leave your facility.
Learn More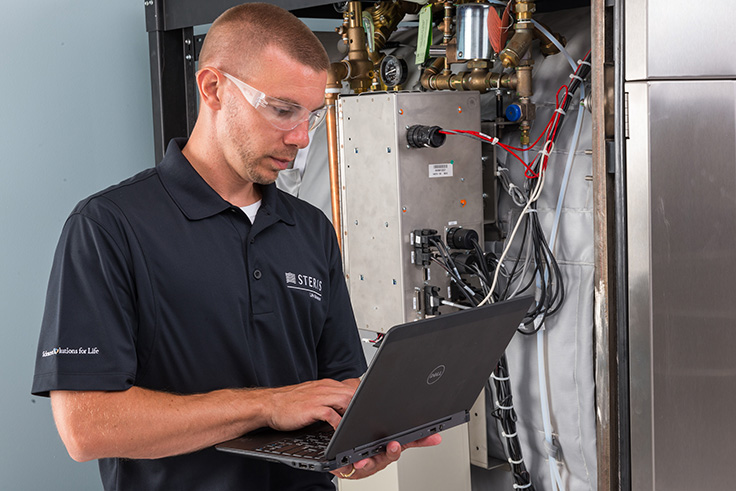 Equipment Maintenance Services
When risk is not an option, trust STERIS to protect and maintain your equipment with one of our flexible service plans.
Learn More
Upgrades and Specialty Services
Boost the performance of your older equipment by upgrading key components with the latest technology.
Learn More