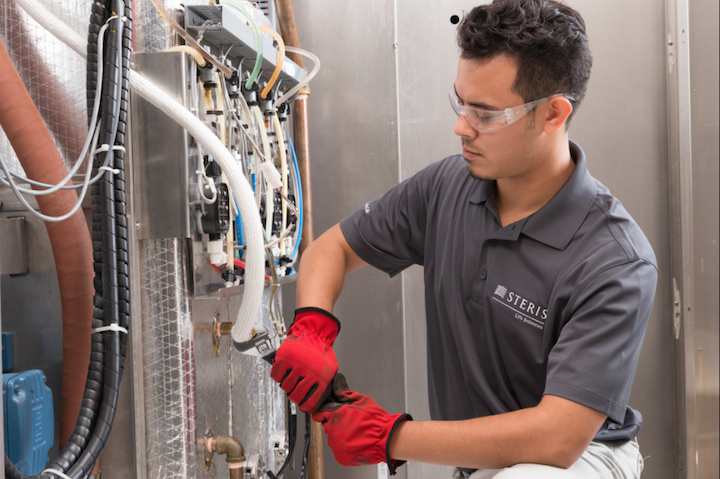 Need Help?
We'll connect you with a solution expert who can help you evaluate and select the right services.
Contact Us Today
Equipment Maintenance Training
Let STERIS show you how to get the most out of your equipment.
STERIS will provide your team in-depth training on safe operation and equipment maintenance.
Certified Operator Training 
Certified Engineer Training
Certified Advanced Training
Training programs can be customized to meet your needs. Contact STERIS Service for more information.