Changing Gear: How to Mitigate Risks in Cleanroom Manufacturing
Copyright Medical Plastics News. Reprinted with permission. Original article can be found here.
Article by: Juha Mattila, Director of Sterilization Technologies
Our Director of Sterilization Technologies, shares how to diminish risks in cleanroom manufacturing during the sterilization of goods to ensure a quality end-product. There are many risk factors to consider within the manufacturing process from raw materials, cleaning, packaging and material transfer to the cleanroom. Juha also touches upon Vaporized Hydrogen Peroxide (VHP)'s increasing popularity to replace manual methods.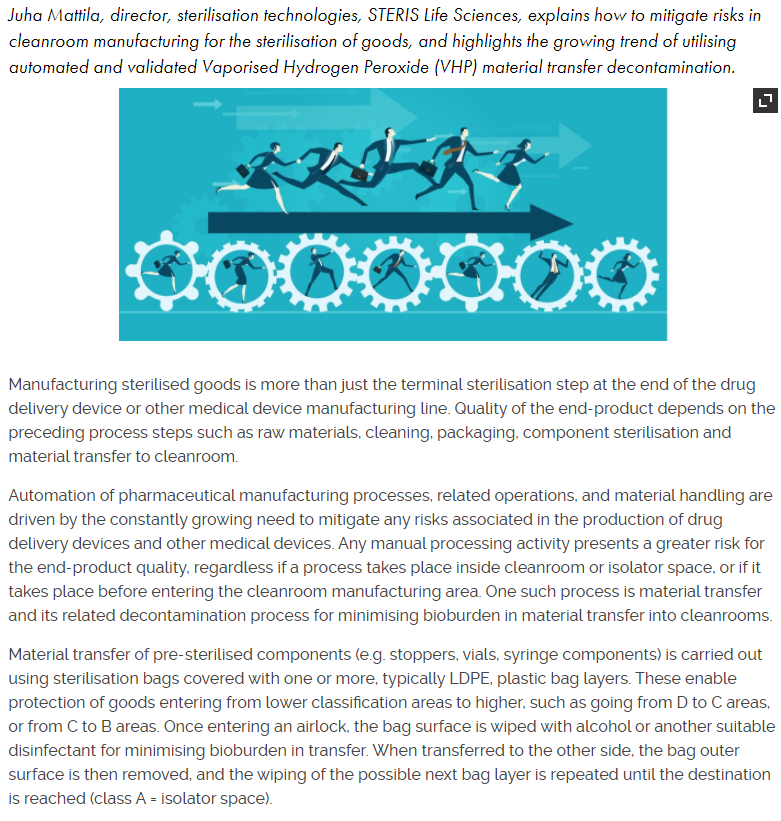 To read the full article please click here.