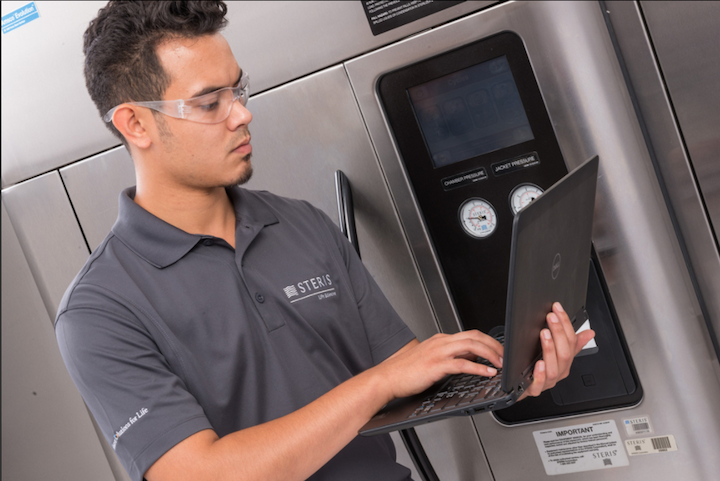 Need Help?
We'll connect you with a solution expert who can help you evaluate and select the right services.
Contact Us Today
Upgrades and Specialty Services
Boost the performance of your older equipment by upgrading key components with the latest technology.
Upgrades
Upgrading may prolong the lifespan of your equipment while offering you more features and better performance. Contact your STERIS representative to discuss your upgrade solutions.
Just a few of the upgrades includes:
Control System Upgrades
Display Upgrades
Steam Generators
HVAC Packages
Proportional Capacity Control System package
Sight Glass Upgrade Kits
Water Conservation Controls
Autoclave Steam Controls
Steam Generators
Utility Piping Verification Kit
Specialty Services
STERIS's Field Service Representatives are trained specialists and the best in their field. If you have the need for a specialty service, why not go to the best? Contact us to discuss your specialty needs.
Just a few of our Specialty Services includes:
Steam Generators Flush and Drain
Improved Shell Insulation Kits
Solution Cooling Kits
Deroughing
Water Descaling
Washers Coverage Testing