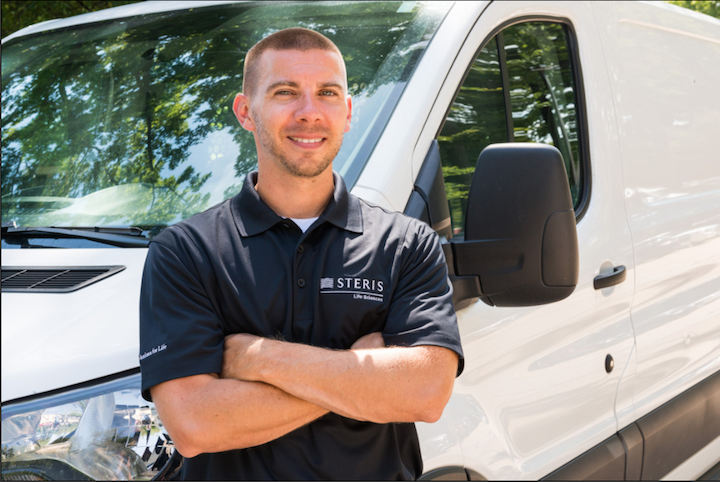 Need Help?
We'll connect you with a solution expert who can help you evaluate and select the right services.
Contact Us Today
Biodecontamination Services
From routine bioburden reduction to rapid response for an unplanned event, STERIS provides a complete solution for your biodecontamination needs.
Our Biodecontamination Service team has been chosen for some of the most challenging projects from Anthrax remediation to decontamination of a 3,500,000 ft3 (100,000 m3) cosmetics facility. STERIS has expertise located around the world to successfully manage your project, no matter how large or small. Most projects are completed in less than 24 hours.
STERIS Biodecontamination Services utilizes a proprietary Vaporized Hydrogen Peroxide, or VHP® process technology. The low temperature hydrogen peroxide vapor is a broad-spectrum antimicrobial. This dry vapor does not condense on surfaces, enabling excellent compatibility with sensitive materials including electronic equipment, HEPA filters, and painted surfaces. VHP is also an environmentally friendly choice with residue-free byproducts water vapor and oxygen.
Contact us today for a free site survey to learn how STERIS Biodecontamination Services can better protect your facility from contamination and minimize the potential for costly downtime
Signup for a Free Facility Assessment
Our Services
Scheduled Bioburden Reduction
Emergency Response
HVAC Decontamination
Biosafety Cabinet Decontamination
Facility Decontamination
Sterility Assurance Products: